What is a 203k loan and How Does it Work?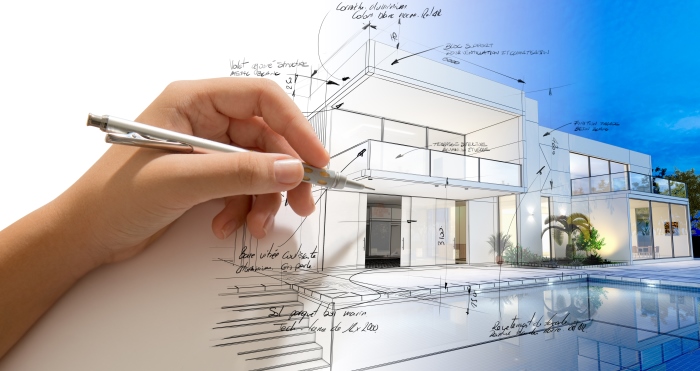 Congratulations; you just found the house of your dreams! It requires a bit of work, but you don't care. In fact, you're looking forward to the opportunity to craft it to your exact vision. There's only one problem, though: your finance company is reluctant to give you the money for the project, at least in its current condition. This creates the old chicken and egg problem. You need mortgage money to renovate the home. But you can't get a mortgage until you complete the renovations. Sometimes life just isn't fair.
Cheer up. There's a solution to the dilemma. It's the FHA 203k loan program, and it's tailor-made for people just like you. But are the benefits worth going through the application and approval process? Let's explore that question for a bit.
What are FHA 203k loans?
Uncle Sam created the 203k loan program as a way to breathe new life into older homes and communities that could use a facelift. This is how it works: you find a distressed property in which you're interested. The FHA lists five specific types of structures that qualify for the program. These include:
Owner-occupied residences of one to four units and condominiums or townhouses. You may even convert an existing 1 to 4 unit residence unit, so long as they are part of a single structure to a single family or a small number of units.
Combination residential/commercial structures. For example, a building that once served as both a residential dwelling and a general store might qualify for a loan.
A single-unit home that you wish to convert to a multi-unit dwelling. For example, let's say you want to convert a traditional home into a duplex for separate families. The 203k program may be able to finance the work.
A home that must be moved from its current location. For example, let's say your dream house is in danger of being demolished to make way for a new interstate highway. In such a case, you may be able to get a 203k loan to move the home to a location of your choosing and recondition it to your needs.
Demolished or badly damaged properties that still maintain part or all of the original foundation. For example, let's say you're interested in a property that has suffered significant fire damage and been abandoned. You may be able to borrow funds under the program to build a completely new residence at the site.
As you can see; a wide range of properties fall under the 203k umbrella. This flexibility is one of the great strengths of the program. As for the kind of work these loans will cover, acceptable projects include the following:
Performing major or minor structural repairs.
Adding patios or decks.
Renovating the existing garage or building a new one from scratch.
Finishing interior or exterior remodeling. For example, you may be able to redo the kitchen and bathrooms. The project also covers adding new siding or similar materials.
Landscaping the property.
Installing energy-efficient improvements such as improved windows.
Repairing or redoing the roof.
Repairing plumbing or installing new pipes. The program will even cover drilling a well and installing a septic tank.
Adding an additional room or even a second story.
Finishing an uncompleted basement or converting it into livable space.
Installing climate control systems for air conditioning or heating.
Floor covering.
What will the 203k loan program not finance?
Unlike a construction loan, this loan program won't finance anything that's considered a "luxury" addition. For example, you can't use it to finance a swimming pool or tennis court. The purpose of 203k loans is to turn distressed properties into decent, comfortable, livable dwellings. Its guidelines are structured accordingly.
Where did this program come from?
After World War 2 returning veterans wanted to buy homes. But the stress of the Great Depression followed by the war had depleted the supply of available housing. So builders began an intensive construction process across the nation that erected new residences virtually overnight.
By the 1970s, many of these homes were in pretty sad shape. So the government started the 203k program as a way to give older houses a new lease on life. Since then, the program has remained a viable option for those who want to purchase a home or remodel their existing dwelling. It's backed by the FHA and is now an established part of the economy's housing sector.
What if the final work is higher than the estimates I received?
The program includes a 20 % "fudge factor" in such cases. However careful planning and budging along with disciplined execution of the project and avoid the temptation of adding last minute changes should eliminate the danger of going over budget. The contingency reserve is there to protect you against unforeseen budget overruns.
What if I already own the property?
The act contains a provision in which you can refinance your existing mortgage and also gain the funds needed to complete the desired repairs or improvements.
Does the FHA have a list of properties I can browse?
Absolutely. The FHA has a lengthy list of homes they would love to make money from. So the agency will gladly assist you in choosing a property from its holdings which gets longer or shorter depending on the economic conditions. In fact the HUD foreclosure lists include properties that can only be financed through the 203k program. You can browse available properties by visiting HUD's Properties for Sale page.
Can I do the work myself?
Probably not. We don't want to sound gloomy, but the program requires applicants to choose a licensed 203k consultant who possesses the appropriate certifications. You can search for your local consultants by visiting this page and searching for one either by name or your city and state.
One way to utilize your skills and willingness to work will be to leave some non-essential items off the scope of work and do them yourself.
Can I use this program to "flip a home"?
"House flipping" refers to the popular practice of fixing up a property and selling it for a profit. While this is a great way to earn a few bucks, it's not what the 203k program is meant for. It's designed to give aspiring and existing homeowners a way to achieve their dreams while improving the nation's residential profile.
Where will I live while the work is being done?
If the property in which you're interested is currently uninhabitable, then the 203k program includes a clause that will give you up to six months of payments to cover the cost of renting a temporary property. That way you're not left out in the cold while the renovations are underway.
What kind of credit rating do I need?
You will need reasonably good credit to get a 203k loan. However, FHA credit guidelines are somewhat more liberal than conventional loans and If you're able to qualify for FHA purchase mortgage, then approval is normally not a problem.
Do I need a down payment?
Yes. You will need to put down 3.5% of the loan value. You can pay this on your own or obtain the funds from a friend, relative, or even a charity.
"What if the project costs less than the amount for which I was approved? Do I get to keep the cash?"
No. The FHA will apply any surplus funds to the mortgage. Some people have the idea that they can turn the 203k program into a way to pay for a new sports car or a trip to the Bahamas. But the government isn't keen on paying for those kinds of goals. So FHA has set up safeguards to prevent that sort of thing.
How much can I borrow?
This is where it gets a little involved. The 203k loan program is divided into sub-programs. Which program applies to you depends on the type of work you wish to perform. In general, you can borrow from $5000-$35,000.00 above and beyond the home's appraised value under the "streamline 203k" program or well over $35,000 under the "standard 203k".
The exact loan amount is based on the lesser of 110% of after improved value (AVI) or purchase price plus all rehab soft and hard costs, subject to prevailing loan limits in your county.
It is simpler to ask your lender to calculate the loan amount, but you can give it a try using the public 203(k) and Streamlined (k) Maximum Mortgage Worksheet.
Huh?
If all this math sounds confusing, then don't feel bad. After all, we are talking about the government here. The good news is that most 203k loan providers will offer the services of a seasoned consultant who will take you by the hand and help you step-by-step through the application process. These experts are familiar with the ins and outs of the system. Their knowledge and experience can turn what would otherwise be a befuddling experience into one that is relatively fast and pain-free.
So what's the bottom line?
The FHA 203K loan program offers a way for aspiring homeowners to achieve their goals. So don't let the details prevent you from taking advantage of this outstanding opportunity. With a little patience and some friendly guidance from the pros, you really can make your dreams of owning the perfect home come true.