Construction Loan Center
Builder Construction Loans
Rehab and Ground Up Construction Loans For Investment Properties
Fix and Flip Financing for professional homebuilders, contractors and developers with poor or bad credit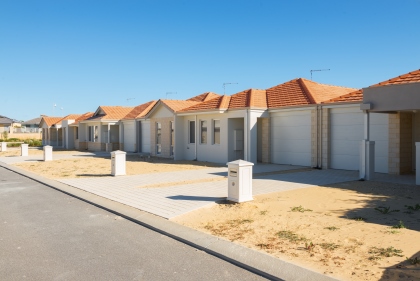 Get your next project off the ground.
Builder loans, or spec loans, for new builds or rehab of existing properties, are loans used to finance single-occupancy homes, multi-unit residential units or commercial buildings to sell for profit.
Many projects with a potentially high return on investment (ROI) go unrealized because the builder/speculator is simply unable to obtain a conventional construction loan from a bank.
Irrespective if it's a new build or rehabilitated older property to be resold at a profit, a group of homes, a multi-family dwelling or a commercial building, all of these projects can be financed with a so-called 'hard money construction loan'.
Hard money commercial construction loans typically command much higher interest rates but are conversely easier and quicker to close with little concern for credit and income details so long as the project makes sense, the builder/developer has sufficient experience and the project is seen as profitable.
These are short term loans that finance the purchase of either a new property or the refinance of an existing one, together with the cost of construction/renovation plus a short period allowed for selling or renting the property. They very rarely cover the holding cost during construction.
At the time of closing, the construction or rehab loan will pay for the purchase of the property or pay off the existing balance if a refinance transaction and the construction component of the loan are deposited into escrow for disbursement (draw) once each stage of construction is completed.
It is important to note that as the entire loan is funded as a series of payments through an escrow account, payments are therefore due on the entire loan amount from the first month.
Cash Reserves
While up to 100% of the project may be financed, the borrower is expected to have enough funds and/or cash flow to pay for the holding costs, including, but not limited to, the monthly payments on the loan, taxes and insurance.
Construction loans are reimbursement loans. In other words, the lender pays for each stage as it is completed and signed off by both the city/county inspectors and the lender's inspector. This can be a time-consuming process, therefore the borrower is expected to have sufficient cash on hand to float the expenses until the inspections are completed and funds released.
Loan Types Available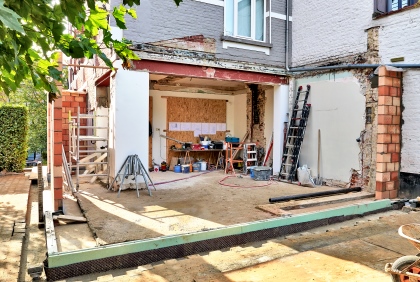 1- Fix and Flip Loans
Don't let opportunity pass you buy if you have the experience and expertise to buy, fix and resell an ideal property in a short time for quick gain. Most banks and conventional lenders are unwilling to finance such projects, although with common sense hard money underwriting guidelines you can purchase, rehabilitate and sell for a handsome profit.
Income and credit considerations are secondary, no 4506s. What matters is the viability of the project and your experience.
2- Purchase and Rehab Loans
Purchase an outdated, rundown property in a great neighborhood, completely demolish it or totally remodel it to fit today's buyers' or renters' expectations.
Common sense underwriting will get the project off the ground and see it through to its completion.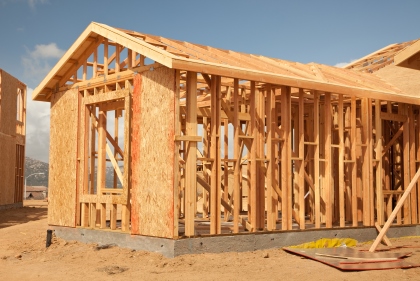 3- Construction Loan or Purchase and Build
Construction loans are available for spec construction on your existing lot or can be wrapped with purchase of the lot. Non owner-occupied, strictly for resale or held for future rental income.
Qualifying Properties Include, But Not Limited To:
Residential - non Owner-Occupied Units
Apartment Buildings, Complexes.
Condominium to Co-Op Conversions.
Assisted Living Facilities.
Retail Shops.
Storage Facility.
Industrial.
Office Building.
Medical Building.
Mixed use properties.
Shopping Centers and Strips.
Qualification Requirements.
Common sense, asset-based underwriting.
No proof of funds or seasoning requirements.
No 4506's.
Foreign nationals are welcome.
Builders with experience in building/marketing of real estate or solid experianced team members.
All credit scores considered.
Experience
Real estate, construction and/or development experience is a very important factor, either as an individual or as the team involved in the project.
Terms
Can't document your income?
Minimum loan amounts are typically $350,000.
Interest-only payments for periods of up to 20 months.
Interest rates are typically at around only 10%, at 4 to 7 points.