Teardown Real Estate is a Boon for Construction Loans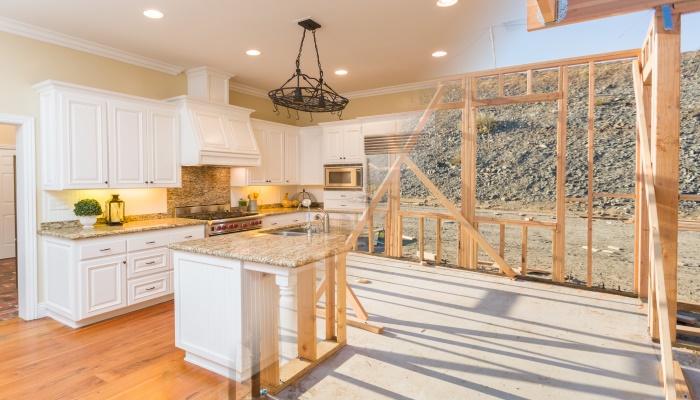 Over the past few years, the demand for real estate has been going strong, with prices soaring in numerous markets across the country. Yet at the same time, the supply of available properties has been dwindling. In response, many home buyers and real estate investors have been seeking creative ways to buy into the market.
It's a phenomenon known as teardown real estate. Not only has this method allowed people to buy into markets they otherwise could not have afforded, but it has been a boon for lenders offering so-called home construction loans.
The Appeal of Teardown Real Estate
Teardown real estate tends to attract two very different groups of buyers. On one hand, there are the people who for various reasons want to live in a particular neighborhood. Maybe the area has a good school system, or it would offer a short work commute. Perhaps the community is very strong, or it is located near desirable attractions, such as the beach. Whatever the reason, these buyers may have limited assets, so they search for a rundown house with renovation potential or a nice plot of land where the old house can be demolished and replaced with a new one. Often, in an effort to save money, these people take on a lot of the renovations themselves.
On the other end of the spectrum are the individuals or investors with deeper pockets who seek out these kinds of properties in high end markets. Typically, their intention is to completely raise the home and build a much bigger or better custom home to either rent out or sell at a profit.
Wherever these buyers are coming from, one of the biggest hurdles is figuring out how to pay for it all.
Why Home Construction Loans are the Natural Fit for Teardown Real Estate
Enter new home construction loans. Financing a teardown and rebuild or even a major remodel is an expensive endeavor. There is the cost of the existing property, the demolition expenses which may include hazardous waste removal, the construction costs, holding costs while construction is in progress and finally the long-term mortgage financing. This would be a lot on its own, except this equation leaves out all the other expenses, such as:
Indirect costs. Often called soft costs, this includes fees and expenses associated with building a new residence that are not part of the physical construction process, such as fees for permits, engineering costs, and architectural fees.

Closing costs. These are the myriad costs associated with the closing of the loan, such as lawyer's fees, title costs, as well as inspection and appraisal fees.

Extraneous costs. Construction delays due to weather and material/labor availability can and often do happen and reserves will be needed to cover unforeseen cost overruns in the construction of the home.

Holding costs. Payments on the existing lot/home financing, taxes and insurance during construction.
Construction loans come to the rescue... Home construction loans were designed to cover the costs associated with the renovation and construction of a home. Construction loan lenders also simplify the financial side of home construction by actively managing contractor payments as the construction process hits certain milestones.
A construction and take out loan will cover:

Cost of acquisition, lot or existing house or payoff of existing loans if a refinance.

All soft costs associated with the project such as architectural, engineering survey and permit fees.

Hard costs of construction which includes all costs associated with the actual construction.

Interest reserve account, which will be used to make payments on the construction loan during construction.

Contingency reserve, to cover any unexpected cost overruns.

Construction Loan Amount.This construction loan amount calculator combines all the above and will halp you figure out the loan amount.
Given that the buyers of teardown properties will usually be in the market for long term financing, some lenders also offer a construction-to-permanent loan option. These loans are basically a combination of a standard construction loan and a mortgage. Once the project has completed, and the contractors have been paid in full, then the buyer's outstanding loan liability rolls over into a standard long term mortgage.
Buyers thinking of knocking down and rebuilding a property will learn very quickly that this is a complicated process requiring many complex steps. Home construction loans are a natural fit in this process that can at least simplify the financial side. Buyers are thus freer to focus on the things that will help them build the home of their dreams.