Finance your project, using one of our One Time Close Construction or Remodeling Loans. We offer Powerful Programs combined with Expert Advice, Killer Rates and Prompt Service.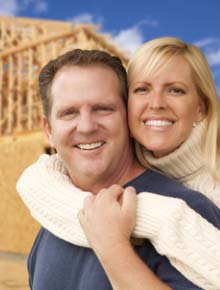 These programs combine the construction and permanent financing of your project.
You qualify for the loan once, lock in the permanent rate, sign one set of loan documents and have up to 12 months to complete your residential construction project.
During the construction period, interest is charged only on the funds that have been disbursed. The permanent loan period begins when the project is completed.
Finance up to $3,000,000 and up to 90% of the future value of your new dream home depending on whether you can fully document your income or not.