Hard Money Loans for Construction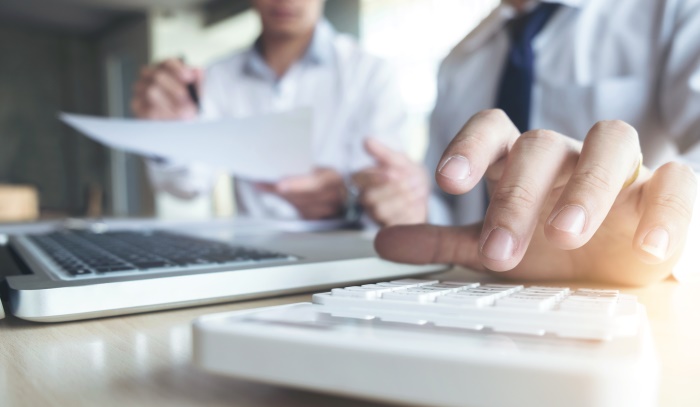 You have applied for a construction loan. The lender informs you that your application for a construction to permanent loan has been declined due to credit scores that are too low, inadequate collateral or insufficient income. Does this mean that you can't obtain a loan? No! The loan of last resort is a hard money construction loan for bad credit. The rates on these loans tend to be higher than traditional construction to perm loans and the amount of equity you need to have in the new construction quite frequently must at least 30%. One thing to be aware of is that loans of this type are not regulated by the Office of Thrift Supervision or the Federal Reserve. Because of this, you MUST read every document that has been prepared for your signature and if possible, have your attorney read the documents and arrange for him/her to explain what the documents mean before signing them. These loans are not like a traditional FNMA, FHLMC, FHA or VA loan so some of the language may be different and you need to be clear on what the documents mean.
Hard money construction loans are not just for those with poor credit. Sometimes the necessity to jump on and secure that deal, which offers an exceptional opportunity, quickly makes a hard money construction lender a valuable partner.
1) The Lender
Make sure you have performed your due diligence as far as finding a reputable lender, preferably one that you can investigate as to lawsuits and liens against their E&O insurance. A reliable way of checking into the lender is to contact the division banks (or the equivalent in your state), complaints with the BBB or whether they have a website. If the website is "HTTP" and not "HTTPS:, that should be a red flag because the legitimacy of the lender may be called to question because it is very easy to remove from the web a site that is only HHTP. Is there a responsible person at the lender's office that you can talk to on the phone, or, better, meet in person with?
2) Keep an Eye on the Rates
A hard money loan's rate can vary from 12-20%. I have seen rates as low as 6.5%, but they are rare and very difficult to qualify for. Keep in mind that these loans can close quickly if you have all the documentation the lender requires in place before closing.
3) Interest Expense Can Add Up Quickly
A hard money construction loan. Most construction loans for bad credit work a little differently from conventional construction loans in that the entire amount of the loan is funded into an escrow account and draws are managed through that account, which means interest is accruing on the total amount of the loan and the payments may not be applied to an interest reserve account but be due on a monthly basis.
4) Future Value of Property
Property value is key to qualifying for a loan of this type post construction because future value appraisal report will be the determining value of the property. This will determine, based on the amount of money YOU are bringing to the table and hence the LTV. Be sure that any plans for the project are at hand. Like any other lender, hard money lenders want to be ensured that the property is a safe investment for them. Presentation of a financial plan, like what the draw schedule will be during construction, preferably broken down in phases will only strengthen your application.
5) Documentation Required
Like any other loan a copy of your W2's, 1040's for self-employed borrowers, a credit report from all 3 repositories and bank statements will be needed to show that you income and credit qualify.
6) Stated Income Alternative
Some hard money construction lenders may forgo income documentation requirements and use your stated income given your large enough equity position and cash reserves.
7) Cash Reserves
Enough cash reserves to pay for work to be done until the time when the lender disburses funds is critical, and that becomes extremely important towards the end of the project as every lender will hold back at least 10% of the loan amount until the final occupancy permits are issued, which can take a long time.
8) Legal and Financial Implications
Work in conjunction with your attorney and CPA to protect your personal interests and (business interests if you're adding on a commercial extension to your residential property, like an office), that there are no hidden fees that might be included in the repayment schedule. In the interests of full legal disclosure, the lender is not allowed "sticker surprise fees" once the hard money construction loan has been approved. If this is solely for a commercial interest, make sure you have a conversation with your attorney regarding what personal legal and financial obligations you may have. Stay in contact with the lender to ensure that everything the lender asks for they receive so the process is a smooth one. When the loan is approved and the monies are received, it is prudent for you to begin work. Supply your contractor or builder the first draw, so you can show the lender that work has begun. Finally, make sure you have obtained insurance on the property in the event of an accident or if something unforeseen occurs. Be sure you either repay in cash whatever is owed to the lender or that you have obtained permanent financing with the lender or a new lender.