Frequently Asked Questions
There is a lot more involved in preparing to apply for a construction loan than in a conventional mortgage.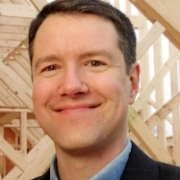 The following questions and answers are based on our experience of most frequently asked
Visit our "Articles" page where you will find a variety of useful articles dealing with almost all aspects of building your dream home.
Location is a very important factor for deciding where to build your home. There are many reasons for this. One is price. The price of the location you choose will vary from place to place. Second, when deciding where to build your home, you should pay attention to factors that affect your lifestyle, as well as other members of your household's lifestyle. You may want a location that is an easy commute to and from work. If you have children, you will want a location close to their schools.
Once you have picked the area you would like to build your home, you need to purchase a lot to build on. You can either use a real estate agent that sells finished lots, or companies or people that also sell finished lots.
A finished lot is a piece of land that has utility hook ups and road access. It also has been approved by the county or city to be a defined separate parcel of land on a parcel map.
That's an interesting question. The way it works is as follows: the costs of bringing utilities and roads to an unfinished lot are very high. In this sense, the first person to build is actually paying for other people who will build on that same location later on. Therefore, although it is possible to purchase an unfinished lot, the cost would be so high for the individual building his or her home that it is unadvisable. There are land developers whose specialty is to prepare lots for building. They deal with things such as zoning and/or soil issues, roads and utilities being made available to the site and developing a building pad. More than likely, these lots are found in a planned community. It is normally difficult to obtain a construction loan that will include the purchase of an unfinished lot where as you can obtain a construction loan that will include the purchase of a finished lot.
Many cities have been around for years before community or city planning even existed. These older cities simply evolved into the communities they are today and as a result even retain a singular charm. It is therefore a common misconception that all communities are or were, planned.
Planned communities are those that have specific styles and amenities that factor into the package price. Amenities include things such as greenbelts, bike trails, landscaping, schools, and even swimming pools and shopping centers - all of which are dependent upon the size and location of the community itself. These amenities are for various reasons such as beautification in order to encourage potential buyers and new home construction or even in order to draw in commercial business. A homeowner's association pays for many amenities like swimming pools and greenbelts while taxes cover the costs of others.
When considering amenities it is also important to consider your own individual tastes and lifestyle. Some planned communities include more costly amenities, which may prove unaffordable to a homeowner. Many amenities offered in a planned community may be unimportant to your lifestyle. Careful selection is therefore vital to avoid overspending.
The cost of the homeowners association can be substantial and is included with the principal, interest, taxes and insuring when qualifying for a construction loan.
Homes in planned communities are more likely to be consistent because decisions about home design and landscaping are made communally. Some homeowners may find this method acceptable because it ensures an attractive environment yet others may feel as though their rights are infringed by it. Therefore, before you select the type of lot you want it is important to know your own feelings on this matter.
The answer is yes. Although some cities may already have things such as parks, schools and streets, newer communities built within this same city may have special assessments, or "piggy-back" assessments. These piggy-back assessments can cover the costs of development or maintenance for new or existing parks, schools and/or streets, for example. These assessments can either be short term or indefinite. A good real estate agent or title company officer will be able to provide you with this information.
In calculating the tax rate for a construction loan application, a standard rate is used for that state. For a California Construction Loan the rate used is 1.25% where as for most other states 2.5% of appraised value is used. Should the higher theoretical rate effect the qualifying, then a lower rate may be used based on a written estimate of the particular county's tax rate from that county
There are a few other considerations to be made. Look around at the available finished lots and try to determine build ability. You will need land that has a build able pad, uncontaminated soil, and an area where the city or county will allow you a permit to build the size and type of home you would like. A site that was previously used for a gas station or dump may contain soil with toxins in it. The same may be said for a site once used as a commercial property in which case you may need a soils engineer to test the site. It is once again important to have an experienced real estate agent or title company officer in order to assist you in deciding whether or not it is necessary to do a soil study. The seller may already have a full report on the site in situations where the property is located in a new community.
The grade level, or slope of the parcel is another element of the land that needs to be considered. Property located on a hill may require more extensive and costly work on the foundation and structure in order to make it build able. In this sense, although a location on a hill may offer a nice view and increase the property value the cost to build is higher as well.
Don't forget that a construction loan is based on future value, so check the area carefully for recent sales data and make sure you are not overbuilding for the area. The final consideration, lot size, is a decision specifically for you, the homeowner, to make. It is important to consider not only that your lot is large enough for your dream home, but also the amount of time and money you will spend on the yard. For example, if you like to entertain outdoors and do yard work or on the other hand if you dislike yard work this may factor into your decision of lot size.
Yes. This can be done through a lot loan. A lot loan gives you the opportunity to take your time in selecting an architect, builder and designer for your dream loan. Lot loans are short-term financing that allows you to purchase a lot for future construction. Construction Loan Center has lot loan programs that will allow you to finance up to 50 acres. Once you are ready to begin building your dream home, you can obtain a construction loan that will pay off the lot and allow enough funds for the construction.
Your next step would be to find a licensed architect. This may be as simple as asking friends, family and others in your community for recommendations. If you see a new house you like, don't be afraid to ask the owner for the name of the architect who designed the home. Or you could check with the city, which keeps sets of plans on file for all new construction.
While the architect's fee is one consideration, it shouldn't be the only consideration in selecting your architect. A good architect may actually save you money by offering design and materials alternatives and energy-efficient features. Additionally, an appealing design has an important effect on your long-term investment. It will add to your home's value as well as provide a comfortable and pleasing environment for you and your family.
Once you've selected your architect, remember, you're now a team. You're paying an expert to interpret your dream with style and utility. So talk freely to your architect about what you want and don't want in your home. Make sure you provide information about the size of your family and any intentions for growing that family. If you have unique furnishings you want to showcase and need rooms of a certain size or type, be sure to tell your architect. Look at the plans with both your head and your heart.
If you don't love what you see-or the plans would require you to change your preferred lifestyle-rethink them with your architect's help. Remember, you have the final word. But listen to your architect's suggestions and evaluate them as they pertain to your own tastes and needs. If you don't like something in the preliminary drawings, speak up. It is far easier and cheaper to make changes before the drawings become final plans, or worse, a completed house!
This is also the time to start saving/filing all your receipts. Depending on your equity position you may be able to finance the cost of the architectural and engineering plans within your construction loan.
Architectural fees are a part soft costs of construction and as such may be included in the construction loan budget and, loan amount allowing, may be reimbursed to the borrower.
Yes, you can select plans online or from a home plan buyer magazines. This is becoming an increasingly popular way to choose a new home design or architectural plans. Typically, home plan websites and specialty magazines offer a wide selection of floor plans. Sometimes the purchase of these plans may be coupled with the purchase of the building materials through a material supplier.
In order to build your home, you must first get the supplies. A material supplier is a company that sells those supplies either retail or wholesale. There are different kinds of companies. Some for example, may only specialize in one type of material like lumber, yet supply other things like concrete or plumbing fixtures as well.
Make sure the builder you hire is experienced. He or she should be someone who has a reputation of delivering high quality work within budget, in the time period prescribed, and in a LIEN-FREE condition.
It is also vital to ensure that your builder is appropriately licensed, if licensing is required in your state. If so, ensure that the general contractor you choose is licensed and has a history of building the type of home designed by your architect. You may ask for a copy of his or her license and crosscheck it with the licensing authorities or governing board in your area. You may also ask for references, which may include a list of supply companies with whom the aforesaid builder has done business and people he or she has built similar homes for in the past. You may also want to ask what kind of insurance the contractor carries, such as worker's compensation or, general liability insurance.
One way to get on the inside of the builder community is simply word of mouth through friends, family and even your architect. Once word gets out that you are in the market for a builder, you may get many offers from different people who want to build your house. It is important to keep in mind that the lowest bid may not always be the best deal. Consider when payments to the contractor are scheduled. Also, when comparing bids, make sure to compare the same materials and the amount of time for completion of construction. Once you have finally narrowed your list to a few builders, you may consider taking bids. In order to get a good estimate, make sure each builder is provided with a complete set of the plans. Keep in mind that if you borrow money, a job finished early may actually save you on the interest of the borrowed construction funds. In the same vein, if the time period is extended, you may have to pay extension fees and more in the form of interest.
If you have a fixed price contract, it will take into consideration all materials and labor costs. Still, it is important to read it thoroughly in order to see what is covered and what is not. There are both on-site costs (construction materials and labor) and off-site costs (the paper that leads to construction) to consider. Your contract may only deal with the on-site costs, so make sure you fully consider all the off-site costs such as architect's fees and so forth.
The contract price may not be the only expense you need to worry about. Often, a construction lender will also build a contingency reserve into the loan. A contingency reserve is a specified percentage or dollar amount. The lender, in case of unforeseen circumstances that may negatively impact construction of your home usually requires contingency reserves. The amount required may be based on a percentage of the contract price, on-site costs or loan amount. We recommend that you ask your lender about its policy regarding funds that remain unused after the construction of your home is completed.
Other costs that you may face can include construction loan closing costs and fees as well as insurance requirements. The aforesaid costs can vary so you should discuss them with your lender. But don't worry; we have a Construction-to-Permanent Loan that includes on-site costs, off-site costs, closing costs, interest reserve, contingency reserve and lot purchase or value.
The answer is no. There are other types of contracts as well such as "cost plus" contracts. With these kinds of contracts you are guaranteed the price only for the contractor's supervision of the job (may exclude a portion of the costs for materials and labor). No matter what, you need to make sure you are clear about what is and is not covered. For example, other contractors may cover both labor and materials unlike cost plus contracts, yet permit the contractor to charge a higher price if there are material shortages or cost increases.
This depends on your construction lender. There are various ways this could be done. For example, some lenders don't require any payments during the construction period. There may be an interest reserve incorporated within your loan amount. You may even have enough funds within the construction loan to carry you through the whole construction period. Our Construction-To-Permanent Loan program includes an interest reserve in the loan. Of course, if you use the money faster than expected, you will have to make some payments from your own funds outside the loan during the construction period.
Refer to our construction budget page for further explanation.
Principal and interest payments may not necessarily be included in your construction loan payments. Actually, your construction lender may allow interest payments only until your home is completed. Usually interest is charged only on the amount of funds used. This is something you will need to review with your construction lender. Interest on our Construction-to-Permanent Loan is charged based on the funds used. Payments are interest-only during the construction period, converting to principal and interest payments upon completion of the home.
Up until recently, if you wanted to build a new house, you had to obtain two different loans, often with two separate lenders. This made it necessary for the borrower to qualify two separate times: once prior to the construction loan then again prior to the long-term loan. Another negative aspect of two separate loans was the presence of two sets of closing costs. Single close loans, on the other hand, encompass not only the construction periods but the permanent loans as well.
Additionally, there are two sets of closing costs.
We offer a single-close loan, called a Construction-to-Permanent loan, with a 6, 9, 12 or 18 month construction period and a 15-or 30-year fully amortizing permanent phase. We also offer rate protection during both phases of the loan and a rate roll down option.
Not only will your lender need standard credit documentation, but also, in order for your lender to see your vision as clearly as you do, your lender will want copies of the following:
Final architectural plans and specifications to obtain an appraisal.
Purchase contract for existing lot (or Closing Statement if you've closed the purchase transaction).
Description of Materials.4. Line item cost breakdown prepared by the contractor.
Your Contract with Builder.
Copy of the contractor's license.
Builder's statement or application.
Don't forget: Get the necessary building permit for YOUR community!
Not only does your lender need all this information, but also he/she could require even more!
Their role in this process is very important, and they need all the information possible to research the project and the builder.