Single close construction loans are available in most every type of mortgage loan that exists for purchase money loans.
Unlike purchase money loans, Construction loans rates and costs are very often based on Loan to Cost as well as Loan to Value ratios.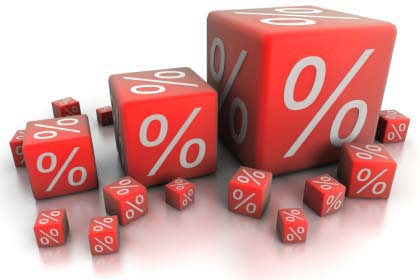 You should expect to pay a small premium over normal purchase and refinance real estate loans, as in a construction loan the lender is not done as soon as the transaction closes but has to provide an ongoing service during the construction process.
At close of transaction, whether purchase or refinance transaction, the lender funds just enough funds to close the transaction.
During the construction process payments are based on the amount of loan actually disbursed.
When the loan includes a payment reserve account then the monthly payments are applied against that account.
Most every type of mortgage that is available for purchase money or refinance mortgage is also available for a one time close construction loan.
Construction Loan Rates
The spectrum of loan programs offered ranges from fixed rate financing and all the standard ARM programs offered such as 1/1, 3/1 ARM, 5/1 ARM and 7/1 ARM, where the first number indicates the number of years in which payments are fixed and the second number indicates the frequency of adjustments.
Not all adjustable rate mortgages are created equally though. Adjustments are actually based on a specific index, such as one year treasury bills or LIBOR, plus a margin which is limited by a cap and determines the actual adjustment.
The most important numbers to pay attention to in settling on a loan program is the Margin and the Cap. A high margin and cap loan can result in a substantially higher adjustment than a low one margin loan and a short fixed rate period can result in a big surprise.
Construction lenders adjust their rate offerings depending on a number of factors such as, Loan to Value Ratio (LTV), Loan to Cost Ratio (LTC), Loan Amount, Documentation Level, and Credit Rating.
The type of program can also affect the qualifying process, as Loan to Income Ratios are based on a higher loan rate than the current offering.
Related Pages