Fix-and-Flip Loans, -Where to Find them and How to Get One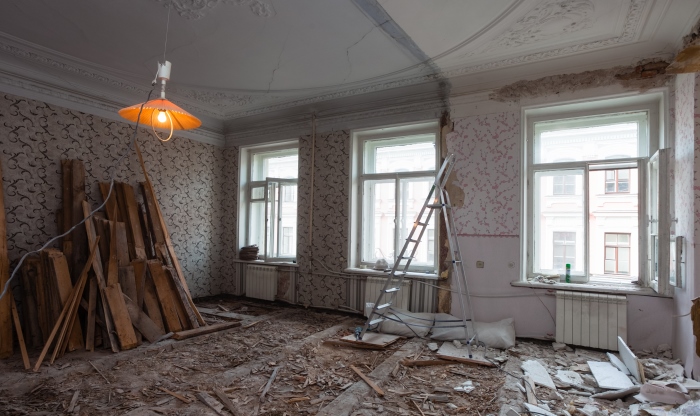 A hard money fix-and-flip property is exactly like it sounds; it's a property that the real estate investor plans to buy, rehab and then sell in a relatively quick timeframe. For real estate investors who do not have a lot of cash-on-hand or who don't want to use their cash reserves, these fix-and-flip loans can be a great option. Hard money Fix-and-flip lending works differently than the traditional 30-year mortgage, so understanding the process is important in order to successfully get these hard money loans.
What is a Hard Money Fix-and-Flip Loan?
A hard money fix-and-flip loan is designed to allow real estate investors to purchase and rehab an investment property for resale. Funds are loaned for a shorter duration than other traditional financing and the loan is paid off when the property is sold. Due to the higher risk these fix-and-flip investments present, traditional lending sources might not be available. Hard money lenders fill this gap, allowing the real estate investor to borrow money for their project instead of using their valuable cash-on-hand. Hard money lenders are private individuals or companies who charge a higher interest rate and fee for a shorter timeframe, normally from a few months to a few years.
Where Can You Find Fix-and-Flip Financing?
Fix-and-flip loans are available from several different sources. If the real estate investor has a solid credit score and large assets, they might be able to get a loan from a bank, but this is very unusual. A more common source is a hard money lender.
A hard money lender is a private entity who makes higher risk loans which are secured by a saleable asset, such as real estate. The hard money lender can be an individual, company or investment group and they can make quick decisions without the constrictions of federal lending guidelines. A new source of funds for a fix-and-flip investment property is through a real estate crowdfunding platform. The terms and rates from a crowdfunding company are normally very similar to the hard money lender although the fees can vary.
Fix-and-Flip Lenders
Applying for fix-and-flip lending from a hard money lender is different from the traditional 30-year mortgage lending institution. Approval is based on a few factors and understanding how the hard money lender views the project can increase your chances of getting the funds.
First and foremost, the lender wants to know that you also have a financial interest in the investment property rehab project. This means that you should expect to place 15-35% of the property's value into the project. A hard money fix-and-flip lender will typically offer 65-70% of the after-rehab-value of the property. The after-rehab-value (ARV) is the assumed value of the property after all repairs and renovations have been completed.
For instance, if the sales price of the property is $100,000 but after repairs and renovations, the real estate investor expects to sell the property for $150,000, then the hard money lender will offer 65% of the $150,000 or $97,500.
The hard money rehab lender will also want to examine your estimated repair/remodeling costs. Prepare a detailed estimate, including written contractor/tradesman estimates to the lender to demonstrate you've done your homework. They will ask you about your experience with fix-and-flip investment properties and you are more likely to get the loan if you can show you have successfully completed other projects.
Finally, just like a traditional home mortgage, the hard money fix-and-flip lender will examine your personal credit history. They might ask you to personally guarantee the loan as well. Consider this carefully before you accept, however, hard money lenders charge a higher interest rate than traditional lenders and this can add up to significant costs if the project is delayed or if you are unable to sell once completed.
Fix-and-Flip Opportunities
For more than 2 decades, the fix-and-flip real estate investment opportunity has been a popular form of real estate investing. As more and more investors have entered this market, hard money rehab lenders have provided funding options for real estate investors who want to capitalize on this great investment option.