Why is It So Hard to Find Information on Construction Loans?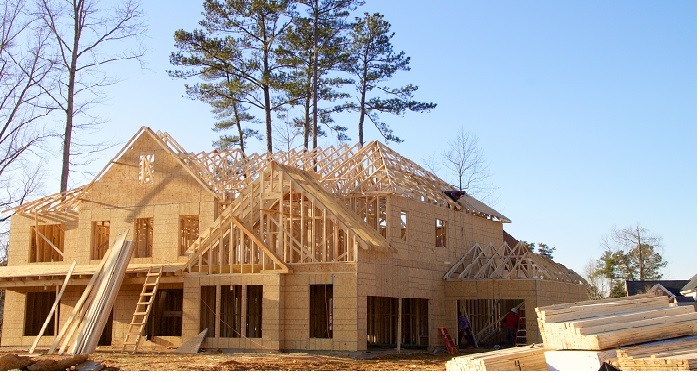 One of the biggest challenges to designing and building your own home is being able to finance it, and home construction loans are meant to fill this gap. If you are like most people, once you heard that such a loan exists, you immediately did a search online to figure out what they are and how they work.
But, you may have noticed that compared to regular mortgage loans there is a limited amount of information out there. Moreover, if you have tried reaching out to the lenders in your area, whether in person or over the phone, you may be surprised by how few of them actually offer this kind of financing. Those that do offer construction loans (typically credit unions and smaller, regional banks) offer few to no choices and barely promote them, let alone actively compete with other lenders for borrowers.
If these loans are legitimate and worthwhile, then how come there is so little available information about them and so few lenders willing to extend them? It almost seems as if lenders don't want to tell you about this source of financing for new home construction.
How Do Construction Loans Work?
To understand why the promotion and prevalence of construction loans are so limited, you need to look at it from the lender's perspective. There are technically two types of home construction loans, construction only and construction-to-permanent loans, but many of the lenders that work with construction loans only offer them as a stand-alone product. These construction only loans are typically short term with a maximum of one year and come with variable interest rates.
Because there is often no collateral to secure these loans (since the home has not yet been built) construction loan lenders tend to have strict requirements for approval. Borrowers must not only have a good credit rating and bank history as well as a reliable source of income, but they also need to provide a detailed overview of the project. This includes the complete construction plan, an estimated timeline with important construction milestones, the names of all contractors and subcontractors involved in the construction, and have all of this backed up with a realistic budget.
Once the lender considers all of this information and agrees to approve the construction loan, the borrower will be assigned a payment draw schedule that follows the project's important milestones. Before each payment, the lender will usually send someone to check on the progress and ensure that these milestones are actually being met.
Throughout the construction phase, the lender receives interest only payments from the borrower. When the construction is completed, the borrower's loan liability will typically roll over into a standard mortgage.
Why Construction Loans Aren't in the Limelight
One thing that borrowers need to realize is that the lenders offering construction loans not only accept the risk of financing a home that hasn't yet been built, but, as illustrated above, they are also actively involved in the oversight and management of the construction process. While the rates they receive may be higher than those of a regular mortgage, the lenders are still shouldering a lot of risk. For this reason, not all lenders are equipped to handle such loans. The ones that do offer construction loans would rather put their marketing resources into safer, less resource-intensive products.
Construction loans also draw a smaller pool of borrowers and thus do not represent a large percentage of the home loan industry. This is due to the fact that many potential borrowers are not able to fulfill the strict requirements for approval.
All this being said, there is information about home construction loans for those willing to put in the time and energy to research these products and ask questions. In other words, you may have to work harder for it, but it's there. If you happen to be a borrower who can qualify for a construction loan, and you are in the market for one, then you'll be glad that you put in the extra effort.