Is Now a Good Time to Build; Updated 2018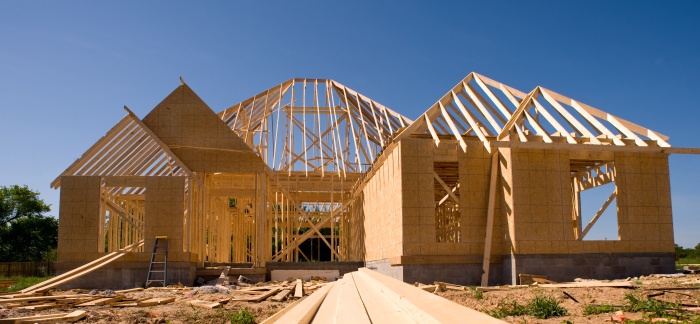 After years of steady property value appreciation and low interest rates, the US Housing Market has enjoyed a healthy stream of growth. With changes to both the IRS code and the rising interest rates, expectations for 2018 are mixed.
While most industry experts believe that the pace of sales will slow a bit, they still expect inventory to remain at historically low levels, which naturally pushes home prices higher. Even with interest rates creeping up towards 4% for a 30-year fixed rate, the demand for homes from current renters and new millennial buyers should continue to put pressure on the market.
Even with the higher cost of new mortgages, home prices are expected to rise approximately 5% nationwide with some high-demand markets slated to rise 12-15% in 2018. By contrast, building supply costs are only seeing increases of 2.5% nationwide. This gap can provide real financial benefits to potential home buyers who are considering the option of building their own home from the ground up.
As demand continues to remain steady, new housing starts are lower than would be expected. In the hot real estate market of the 1990s and early 2000s, 80% of all new construction was for single family units, that number is down to only 65% at the end of 2017. With a slower pace of new construction, this could be a great time for you to build your new home. Lower material costs and easier access to professional tradesmen are expected to continue throughout 2018 and into 2019.
Gentrification of Neighborhoods
In many areas across the nation smaller more affordable houses are being snapped up and either completely remodeled or raised to build a larger residence.
Low interest rates and ever rising real estate values combined with the availability of construction remodeling loans and home equity loans fuel the neighborhood gentrification process.
Building a home from the ground up provides a wide variety of benefits.
· Discounts – Regardless of whether you're acting as your own general contractor or working with a professional, local building suppliers will often offer you a hefty discount when you negotiate. Take advantage of excess materials from larger orders or ask for the builder's discount for new orders. Typically discounts on lumber and millwork you can see as much as 10% and fixtures and finishes can be even larger.
· Design Control – It's assumed that the reason most people build a home from scratch is to create the space exactly as they wish. There is no reason to explain the appeal of this, but it can also offer significant financial savings. Most resale home buyers remodel in some fashion. New appliances, flooring, wall paint, carpet, countertops, windows and landscaping are just a few of the basic changes most buyers expect to change upon closing on their new home. These costs can add up to tens of thousands of dollars; a larger remodel of a bathroom, kitchen or addition can increase this cost tenfold. By working with the design from the very beginning, you have complete control over the style and layout of the home and avoid additional out-of-pocket costs.
· Annual Utility and Maintenance Savings – Innovations in energy-saving home features can add up to significant savings. New home builds today include the best of these green products. Today's architects are also using the natural elements of the lot itself to provide energy-saving designs. From rooms warmed by sunlight to insulation placed to protect from wind, new homes are providing a much lower cost in annual utility costs.

Maintenance costs are also lower in new homes than older options from the resale market. New appliances, air conditioning and heating units, electrical, plumbing and other basic systems are new and require little or no maintenance.
With a tight resale real estate market, more potential home buyers are considering a fresh build on their own land. Demand for housing is expected to remain steady in 2018. As Millennials begin to enter the real estate market, inventory will continue to feel the pressure, pushing prices higher. With the advantages of building a new home, 2018 offers great options for home buyers.