How to Choose a Contractor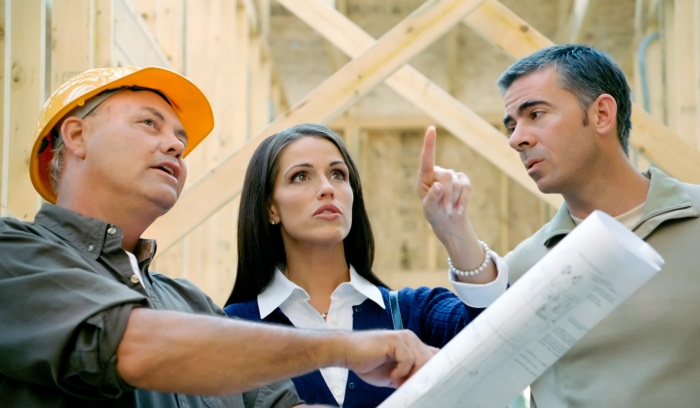 Remodeling or building a new home is a complicated process. Finding a qualified contractor to do the work is even more complex. So, where does one begin? Most contractors do not advertise their services; instead, they rely on word-of-mouth referrals. Start by asking friends, relatives, and co-workers if they know of any good builders. With the recent construction boom, chances are they know of quality contractors. Another technique is visiting local lumberyards and asking if they can refer a contractor to you. If they will provide a referral, that means they have a good standing with the retailer (they pay their bills!) and are worth contacting. You can also use the Internet search engines to find builders (general contractors, painters, roofers, etc.) in your local area.
Once you have a handful of contractors, the challenge will be selecting the right one for you. Pay close attention to how quickly they respond to your calls. If it takes them two weeks to call you back, it provides an indication of how they will perform on the job. Ask questions about their experience, expertise, and schedule. The key is to make sure they can handle the scope of your project, have done the work before, and can fit your job into their schedule. If they meet these criteria, ask for references. A quality builder will provide a list of past and current jobs. Call and visit these references. Make sure to ask past customers questions like:
Was the work performed in a timely manner?
Did the work meet the homeowner's standards?
Was the job completed on budget?
Was the job site kept clean?
The answers to these questions will provide clues to the builders way of doing business. Also inquire about how much money they need upfront. Beware of contractors that ask for large sums of money before work has started. This is the quickest way to find your money – and builder – gone. Quality builders do not require large amounts of money upfront. They have the credit facilities in place to "float" material purchases until they provide you with an invoice. The final step is asking the contractor to provide a bid for your project.
When you receive the bid, pay close attention to what they are proposing. Make sure to read the fine print at the bottom of the page. This is where builders provide any disclaimers or exemptions from their proposal. These exemptions may equal additional charges once construction begins. For example, an excavator may quote grading your building lot, but not hauling the dirt away. This equals more money down the road. This leads into one of the biggest misconceptions involved in choosing a contractor.
The cheapest bid is not always the best. Quality workmanship commands a higher price than shoddy work. Many homeowners hire the contractor with the cheaper bid, only to find out it costs more in the long run. Or, homeowners do not pay close attention to the bids, and hire the contractor with a long list of exemptions. This costs them more in time, money, and aggravation. To avoid these pitfalls, take the necessary time to review the quote and ask the builder questions. If they are evasive in responding, beware of hiring them for your project.
Choosing the right builder for your project will be one of the most important decisions you make. However, through careful analysis and investigative work, you can find a qualified contractor to complete your project on time and on budget.