Building a Modular or Panelized Construction Home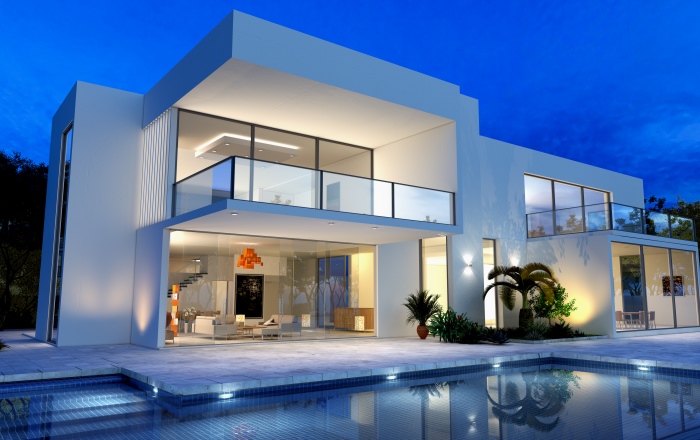 Building a new home can be very exciting, and very expensive. Construction costs and delays can try the patience of even the most determined home buyer. Merging the desire for a custom home which reflects your unique style and personality with the desire to have a simple and straightforward building experience is not out of reach any longer. Modular and Panel Manufactured homes can help you streamline the building of your new home and save significant money in the process.
Most people have seen traditional manufactured homes, commonly referred to as mobile homes. Perhaps you've even been inside one. Mobile homes provide one of the least expensive ways to buy a new home. All of the building is done in the factory and then the finished product is delivered to the home site or often kept on wheels for easy mobility. Because of the need for easy transport, often these homes are built with materials which do not have the durability of traditionally built homes and tend to lose value faster as well.
Modular and Panel Manufactured homes are the next generation of manufactured homes. These homes are really a hybrid of the old fashioned mobile home and the traditionally built homes, called "stick" homes. In both cases, part of the building process is completed in the factory and then shipped to the building site for assembly. Once the modules or panels are on-site, the final building project can be completed significantly faster than traditional stick building and will save time and money.
Modular Home Building
Modular homes are built in sections and then these sections, or modules, are shipped intact to the building site. Licensed contractors then take the modules, assemble them based on the design and complete the project. For buyers who want flexibility in design, modules can offer a wide variety of customization. Modules can be placed in multiple combinations based on the desires of the buyer and architectural plans.
A popular misconception about modular homes is that these structures are boxy and uninteresting. Nothing could be further from the truth. Modular home manufacturers offer a wide variety of stylish packages. Blu Homes, located in California, offer contemporary designs shipped complete inside and out to the job site for assembly. By using pre-fab modules in mix-and-match combinations, these custom homes offer the finest in Green Building. Blu Homes ships their architecturally-advanced modules 80% complete, to the building site and their luxury pre-fab homes come in over 20,000 combinations to suit everyone's taste.
One of the biggest challenges for modular home buyers is financing. Andrew Gianino, President of The Home Store, has written an ebook in which he discusses some of the challenges associated with modular home financing. In this book, he stresses the importance of working with a lender familiar with modular homes. These homes utilize a construction-loan financing model which allows for funding to be disbursed on a schedule; modular home manufacturers require payment prior to delivery and without proper financing, home buyers would have to pay this cost out-of-pocket.
Manufactured Panel Home Building
Manufactured Panel homes, or panelized homes for short, combine the best of traditional building practices with the quality-controlled manufactured portions. Panels are designed and created in a factory based on the architectural plans. Because these panels are ordered custom, they can take any size and shape necessary to achieve the buyer's goals for the new home. Tall ceilings, picture windows, and wide open spaces can be created with panelized homes while still offering the time and cost savings of the traditional building project. Davis Frame Company offers custom timber frame home panels for instance. These panels are created based on the architectural designs and then delivered to the construction site for assembly by a licensed contractor.
Manufactured panel home kits offer expensive benefits in an economical package. For instance, EPS Buildings ships Energy Star certified panels which provide the homeowner with significant energy savings. These building designs would cost upwards of 30% more in a traditional ground-up, stick building process.
Construction Loans
Both Modular and Manufactured Panel homes will be financed using construction loans. Construction loans provide temporary financing to allow the construction process to take place. Funds are disbursed on a predetermined schedule which is created during the loan approval process. During the building period, the borrower makes interest-only payments. Once the project is complete and inspected, then a construction loan will become permanent, typically a 30-year fixed rate mortgage.
Advantages
Modern factory manufactured building options offer significant advantages over the traditional stick built homes. Predetermined modules and/or panels are delivered after they have been approved for quality and design integrity. This removes/reduces the opportunity for costly delays and design changes on site. The buyer and their architect have the freedom to design a custom home based on the needs and wants of the buyer, at a large savings over traditional methods. In addition, the opportunity for mistakes and expensive corrections is reduced or eliminated.